The Computing Curriculum
The Computing Curriculum can be broken down into four areas of learning: Computer Science; Information Technology; Digital Literacy; and eSafety.

Computer Science: this is at the core of the Computing Curriculum. Pupils should be taught the principles of information and computation. This is done by learning how digital systems work and how to put this knowledge to use through programming and coding.

Information Technology: this area of the Computing Curriculum builds on the knowledge and understanding of Computer Science. Pupils learn how to create programs or 'apps' (applications), systems and a range of content for different contexts and purposes.

Digital Literacy: binds the Computer Science and Information Technology together, and extends their basic IT skills. Pupils will be able to use technology and computers to develop and express their ideas. Essentially they will be able to explore technology and make use of it, therefore preparing them for secondary education and the future workplace. They will become active and responsible participants in a digital world, by investigating and creating multimodal texts, including the Internet.

eSafety: this area of the Curriculum is taught in PSHE and Computing. The pupils are taught how to be responsible when using all forms of technology, and what to do if they ever feel worried, unsafe or unsure about something. It is at the heart of our Computing Curriculum and teaching oppurtunities are exploited wherever possible.
Scratch
It is a very exciting time for the children at East Ardsley Primary as they are starting to develop their knowledge of computer programming, this of course is a huge part of the new curriculum in 2014/15.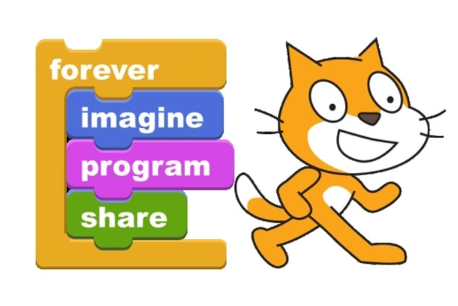 KS2 children have started to use the web-based program 'Scratch' to develop their understanding of coding (computer language). Some of the children have even created their very own platform games, from scratch. Have a look at the video below to see what all of the excitement is about.
E-Safety
We teach all of our children about how to keep safe when online. Please have a look at our E-safety page to find out more.
Blogging
Children in Key Stage 2 have been experimenting with blogging. A blog is a frequently updated online personal journal or diary. It is a place to express yourself to the world. A place to share your thoughts and your passions.
Click here to find out more about our East Ardsley blogs.