Class 10
Teacher: Mr Harvey
People who work with us: Mrs Fletcher, Mrs Loy and Mr Shabbir.
Hello and welcome to class 10's webpage. We are a fun and hard working class with a huge range of interests both in and out of school. We have continued to develop a growth mindset throughout this year and have even done an assembly about it. We enjoy challenging ourselves as well as using our imaginations during creative tasks.
If you have any questions about class 10 then please just ask.
For more general UKS2 information, please click here.
Class Information
We have PE on Wednesdays and Thursdays.

We need to have our planner in school everyday

Our spelling homework is given out every Friday and the tests will be completed the following Friday.

Please see attached homework document for expectations homework-uks2-letter
Curriculum Long Term Plans - Please follow link

Year 5 and 6 Long Term Plan
Parents and Carers, to keep in touch with your child's learning please use Tapestry: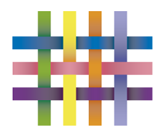 Tapestry is an online learning journal that the whole school is using. Each child has their own secure account where the class teacher regularly uploads examples of your child's work. You can access this via a tablet, desktop computer or phone once the school has connected your email address to your child's account. You can find more information about it on the Tapestry website on https://eylj.org
Please use the links for further set up information - Guide to Tapestry - Android / Guide to Tapestry - IOS
Curriculum Long Term Plans - Please follow link Year 5 and 6 Long Term Plan
Comments (11)
Show Comments
Connor
(less than a year ago)
School is okay some times
harvey taylor
(less than a year ago)
mr Harvey is awesome.
Izzi Perkins
(about a year ago)
I will always keep in touch because i miss this school so much!!.x hi ellie. its really good im excited on how all the new year 7s are coming in (including you) everything's going well and hope you enjoy year 7 and the last week until september xx I love the WUSU routine very good idea wish i watched it!
Miss Speight
(about a year ago)
Thank you for visiting our class page. :-)
Tara & Richard Crowther
(about a year ago)
Great to see what the kids get up to in school. Love the wake up shake up video. Had no idea of the Bake off. Don't get to know from the kids !
jill
(about a year ago)
love all the vidios and photos
kara
(about a year ago)
dear miss Speight on spag.com there is supposed to be a test for Mrs. Stuarts English set. for some reason it is not working for me because there are no tests on my account. thank you for your time. Kara PS could you please tell Mrs. Stuart
MAXWELL MCCARTNEY !!!!!!
(about a year ago)
Love the videos Miss Speight.
Ellie H (really want to be in your robin wood group miss speight)
(about a year ago)
Hi issy nice to here from you again whats it like in high school now? :p
Miss Speight
(a couple of years ago)
Hi Isabelle! How lovely it is to hear from you! I hope that you have settled in to high school life well. Thank you for your best wishes. I'm sure Year 6 are going to have a fantastic year! Keep in touch!
Show More Comments