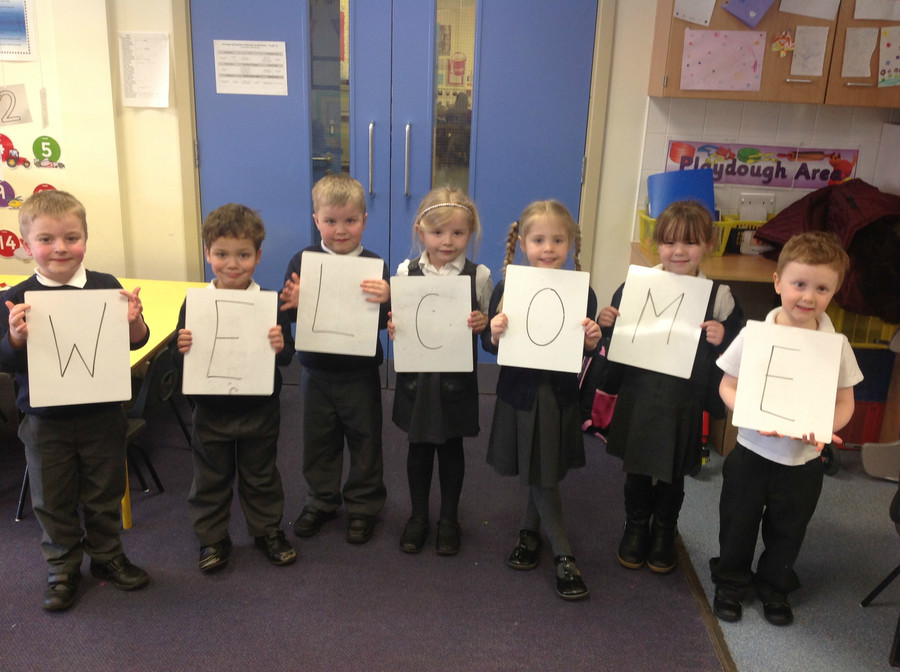 Foundation 2
Welcome to the home of F2C and F2L on the web! We have lots of fun learning together at school and this page will try and keep you updated with what we have been doing.
The adults in F2 are:
Miss Chance, Mr Lee, Mrs Chester, Mrs Williamson, Mrs Crisp, Mrs Mclean, Mrs Spencer, Mrs Jakes and Miss Wyard.
There are 60 children in F2 and things can get really exciting and busy! Have a look at some of the things we have been getting up to:
Summer Term 1
This half term we are learning about Spring! We have been on a spring walk and looked at the changes in our environment. We had a great time and found lots of signs of spring. Here are some photos of our walk.
We have also looked at the work of Andy Goldsworthy and had a go at creating our own sculptures in the forest school.
Here is our presentation from the F2 phonics evening:
16/11/2015
We have been on a Autumn walk this week to observe the changes that are happening in our environment.
We had a good look around our playground, field and forest school. Anything we saw that had changed because of Autumn we wrote down using our super Phonics skills.
Tapestry:
Tapestry is an online learning journal that the whole school is using. Each child has their own secure account where the class teacher regularly uploads examples of your child's work. You can access this via a tablet, desktop computer or phone once the school has connected your email address to your child's account. There are instructions below about how to use a phone to access tapestry. You can also find more information about it on the Tapestry website on

https://eylj.org

Please use the links for further set up information

-

Guide to Tapestry - Android

/

Guide to Tapestry - IOS
Enter text...
Comments (5)
Show Comments
SS
(a couple of years ago)
Looks great! Lots of stimulating and creative ideas...the look on the children's faces says it all really :)
Matilda and her mummy
(a couple of years ago)
We love all the things that Matilda does at school. It looks lots of fun.
Ellie H
(a couple of years ago)
Love the pics theres some very cute small little people. Intresting things you have being doing this half term. They have very neat writing. Little Ruby is very cute was she a pleasure to teach. p.s ruby is funny on some of the photos. Was paige good to teach because she is not good at home!
amber shales
(a couple of years ago)
the kids look so adorable in the pictures.
Lacey Dawson
(a couple of years ago)
All of the little children in f2 look so cute on the photos my brother Alfie is on two of them and he isn't even looking at the the camara.